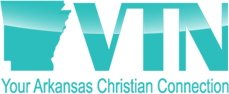 Beloved Christian Pastors, Staff Members, Evangelists, Church Members, and Elected Officials,
President, Buddy Fisher, and Administrative Assistant, Dr. Jim Brettell, were guests on the "Arkansas Alive" television program on Tuesday, July 25, 2016. They were interviewed by Pastor Happy Caldwell.   The following link will play this 28 minute video.
The program airs live on Monday, August 1, 2016, at the following times:
Mon – Fri    7:00 am
Mon – Fri    5:00 pm
Mon – Fri  10:00 pm
Buddy and Dr. Jim answer questions regarding ARPN and related subjects. Take time to listen, and pass it along to your Pastor and others to learn about our Vision, Mission, and Purpose.
If you have been inspired to STAND IN THE GAP FOR TRUTH with us, go to http://www.arpastors.net/about/, scroll down and click this link Personal Profile and provide the information requested.
If you need further information, contact either of the following:
Buddy Fisher, President, ARPN
501-554-5506
threefishers@gmail.com
Dr. Jim Brettell, Administrative Assistant,
501-944-1678
drjim@arpastors.net