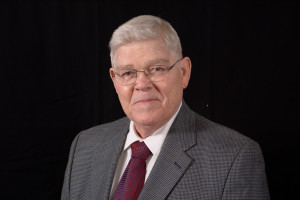 I am an eighty year old Pastor with 45 years of experience in the pulpit ministry. Considering my age, someone might reasonably ask why I would want to take on a leadership role in the Arkansas Pastor's Network (ARPN) at this stage of my life. The answer is simple. Retirement is not in my vocabulary, and upon a close examination of Scripture, I haven't been able to find pastoral retirement justified unless providentially hindered prior to physical death or the rapture.
If nothing but a cursory examination of contemporary history, it is evident that there are three glaring areas in which trouble exists: 1) America's pulpits; 2) America's public education system; and 3) America's politicians. All three of these areas have been, and are contributing to the demise of personal freedoms so necessary to worshipping as one desires, evangelizing the lost, sending out missionaries, and being a friend of Israel.
When I first read the Mission, Vision, and Purpose statement of the American Pastor's Network (APN), that's all that it took to convince me to cast my lot with them. This convincing was further solidified though several private phone conversations with APN Board Members, Sam Rohrer and Gary Dull. It didn't take long for me to realize that Sam and Gary are the real deal and that their passion as born-again servants of the Creator of this universe is as sincere and dedicated as mine. I'm in!!!
If you have a passion for Jesus Christ and the Word of God, and are looking for a well-rounded organization that seeks to restore America's pulpits to accurately preaching the whole counsel of God with a disciplined application of a biblical world-view to public policy, and who are building a permanent infrastructure of biblically faithful pastors and lay leaders, you have found it. Please read our Mission's, Vision, and Purpose statement to see if this is that for which you have been looking.
To discover more about the Arkansas Pastor's Network, continue to browse through this website, and then consider visiting the American Pastor's Network, located at http://www.americanpastorsnetwork.net.
You are welcome to contact me personally by e-mail at drjim@tcwolc.org or by phone at 501-944-1678 (cell). I look forward to hearing from you.
Resting in Him,
Dr. Jim
CEO, ARPN